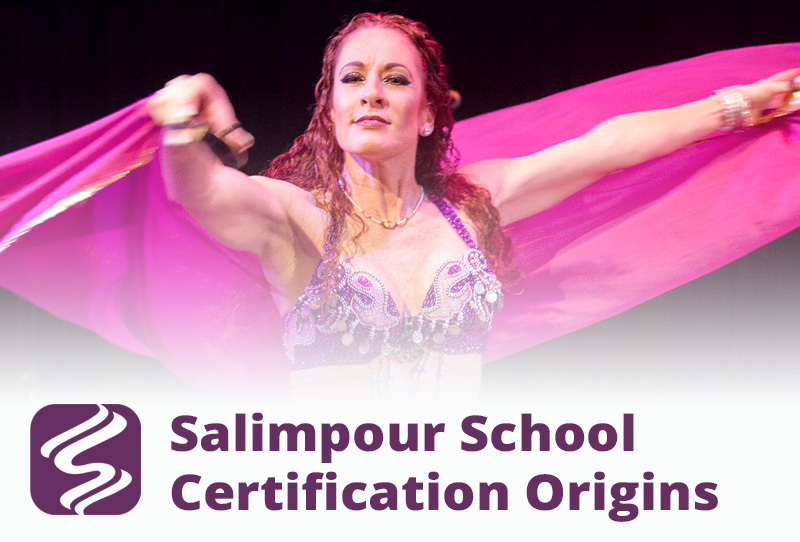 Dance has always been a powerful form of artistic expression, connecting people across cultures and generations. For Suhaila Salimpour, dance is not just a passion but a lifelong journey that has led her to become a trailblazer in the world of Arabic dance, and more importantly, dance education and certification. As she transitioned from a decade of professional dancing in Arabic nightclubs across the U.S and the Middle East, Suhaila embarked on a mission to preserve and share her unique dance format with the world, while ensuring that it was taught and learned correctly and responsibly.
Suhaila's journey into dance began early in her life, and her dedication to the art form is evident in her commitment to preserving its authenticity and integrity. After years of performing professionally, she decided to shift her focus towards teaching and passing on her dance format and the knowledge she had acquired throughout her career.
One of the pivotal moments in Suhaila's teaching career was the realization that not all who studied her technique were adequately prepared to pass it on to others. Some dancers, after only a few classes or workshops with Suhaila, began teaching the content to others without a thorough understanding or mastery of the technique. This resulted in students experiencing problems and even injuries due to incorrect instruction. Suhaila was deeply concerned about this and took it upon herself to address this issue.
This problem was not new to Suhaila's family. Her mother, Jamila Salimpour, had also encountered similar frustrations during her teaching career. Jamila often lamented the fact that students would study with her for a brief period and then venture out to teach her work without staying connected to her and keeping up with her instruction. She believed that this not only disrespected her and the art form but was also irresponsible to the students who were seeking quality instruction. Jamila emphasized the importance of providing correct representation of Middle Eastern culture and music through dance. She wrote: "You never know when your class might be the first impression that a student has of the danse orientale. Will that student find qualified and safe instruction with professionalism? Will that student find correct representation with respect for Middle Eastern culture and music?"
In response to these challenges, Suhaila decided to implement a dancer certification program. The goal was to establish a standardized method for dancers to qualify for different levels by passing practical and written exams. The practical exams would assess technique, choreography, and performance skills, while also educating students about Arabic music, history, and culture. Suhaila was committed to maintaining an integral connection to Arabic culture in her dance, and she expected the same from her certified students.
In 1998, Suhaila officially announced her certification program, and the first Level 1 (100 level) students were tested and certified in 1999. To provide students with the necessary knowledge and skills, multi-day workshops were organized where testing was also offered. The program quickly gained momentum as dancers sought to gain certification and enhance their understanding of this intricate dance form.
As the certification program grew, Suhaila recognized that many students lacked a solid foundation in Jamila's step vocabulary. To address this gap, she introduced certification for the Jamila Salimpour Vocabulary and its application in performance in 2007. This step was crucial in ensuring that students had a comprehensive understanding of the dance's roots and history.
In 2008, Suhaila introduced online classes to support her long distance students by filming her weekly classes with multiple levels, choreography, and stylizations.

In 2018, a significant milestone was achieved when Suhaila offered online certification for the 100 level courses, including "Suhaila Salimpour Fundamentals" and "Jamila Salimpour Vocabulary Fundamentals." This format further democratized dance education, giving students the flexibility to study at their own pace with an instructor's support, followed by optional certification testing.
The year 2020 marked another significant development as the "Suhaila Salimpour Institute of Online Education" was established to house the certification program. This dedicated institute was specifically designed for distance learners, offering them access to certification preparation and testing. This initiative allowed students to study and practice in the comfort of their own homes while having access to an instructor assigned to their group for guidance and assistance. Online certification testing for all levels also became available, making it even more convenient for dancers worldwide to participate in the program. Certified dancers could now maintain their certifications through monthly dues while training using Salimpour online classes, choreography, and specialized Institute courses.
Suhaila Salimpour's dedication to preserving and sharing the art of Arabic dance has led to the creation of a groundbreaking certification program that has transformed the world of dance education. Her commitment to responsible representation has not only elevated the standards of Arabic dance instruction but has also empowered dancers worldwide to pursue their passion with confidence and integrity. As we look to the future, it is clear that Suhaila's legacy in dance education will continue to inspire and shape the world of dance for generations to come.