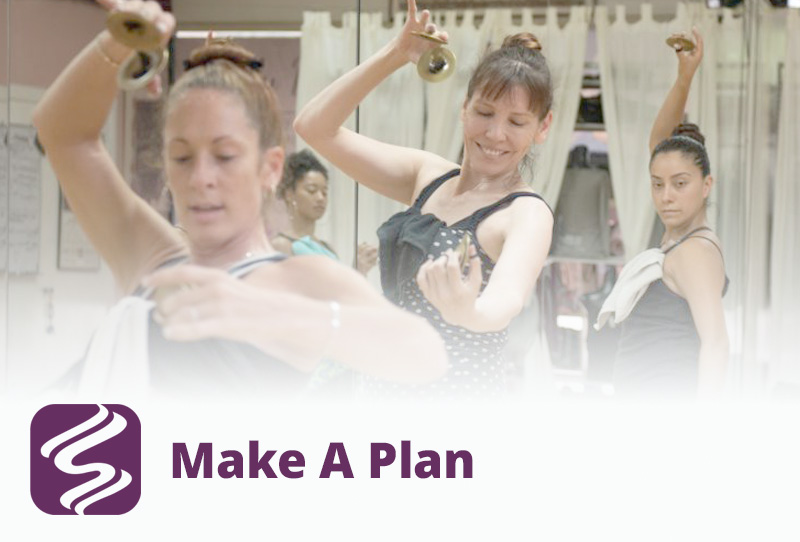 In my experience as a dance instructor, following a training plan is crucial in this discipline. I find this true whether students are aiming to advance to a higher level or just looking to maintain their skill se. A training plan helps you to prioritize and schedule your time wisely. You can intentionally focus your energy on key areas. We all wish for more time to practice. However once we have that time there is almost too much work to make up for. We end up feeling overwhelmed and lost. No matter how little time we have available to us each day, have a strategy. Focusing our energy and remaining consistent is essential.
Assess Your Goals and Timing
The Salimpour School offers a wide range of tools to help you to stay on track and achieve balance in your training. The initial step of the process for creating a plan is to complete our assessment questionnaire.
First, what are your goals? Are you looking to test and progress to the next level? Are you looking to maintain your skill set? To perform more? To learn a choreography? Second, acknowledge your time availability put it into perspective. Then, you can set a realistic goal for yourself and allow your energy into segment. 15 minutes of drilling here. 2-hour technique classes there.
Assistance and Support
If you need assistance with creating your training plan, our Certification Coordinator Rachel George is available to walk you through the process. Rachel is a Level 500 certified Professional Licensed Instructor. Additionally, she has been a student of the Salimpour School since 1999. Accordingly, she knows the certification program from start to finish. As a student of the school, she is available at no cost to you. You are not alone in this process, Our team members and online resources are here to provide support throughout your dance journey.
Suhaila Salimpour