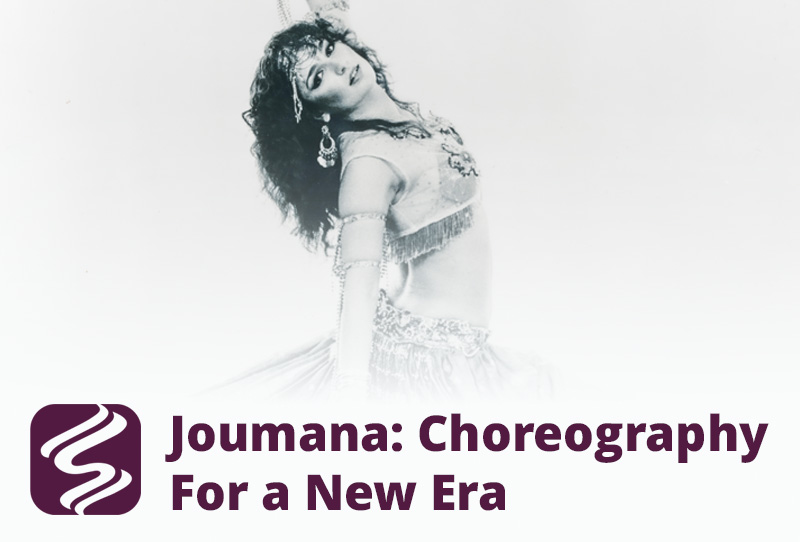 In November 2016, the Ethnic Dance Festival (EDF) in San Francisco held its annual auditions for its prestigious annual showcase. Unlike any other dance festival, the EDF features dance forms and music from around the world on a concert stage for three consecutive weekends. That year, Suhaila Salimpour was asked to sit on the panel of audition judges. And while she was unable to accept the position this year (because she was in Brussels, Belgium, with the Suhaila Dance Company as they presented Enta Omri for the first time outside of the US) the Salimpour School is honored to continue to be a part of the EDF's vision and promotion of indigenous dance forms from around the world.
The EDF's invitation brings the Salimpour School full circle in belly dance history. In 1983, Suhaila Salimpour was the first belly dancer to perform at the Ethnic Dance Festival, in which she performed her choreography to "Joumana." "Joumana" was a collaboration between Suhaila and her mother, as they embarked on interpreting the complex orchestrated music emerging out of the Arab world in the late 1970s and early 1980s.
When the Music Changed
Prior to lush compositions such as those featured on Nagua Fouad's recording Princess of Cairo, and Nadia Gamal's LP Music for an Oriental Dance, belly dancers in North America would improvise to folk songs played by multi-regional musicians in nightclubs, supper clubs, and restaurants. These ensembles hardly ever had more than 10 players who were often from around the Eastern Mediterranean. Musicians from Armenia, around the Arabic-speaking regions, Iran, and Turkey would have to play songs that they all knew, which often were folk songs with few rhythmic or tempo changes. Dancers in the clubs of San Francisco, New York, Boston, and Washington DC, improvised, rarely, if ever, setting choreography. (For more on the Middle Eastern nightclub scene in North America, see Rasmussen, Anne. "'An Evening in the Orient': The Middle Eastern Nightclub in America." In Belly Dance: Orientalism, Transnationalism & Harem Fantasy, edited by Anthony Shay and Barbara Sellers-Young. 172-193. Costa Mesa, California: Mazda Publishers, 2005).
Most importantly, the pieces these musicians played were not composed for professional, solo belly dancers. The new music from the Middle East, however, had been commissioned, organized, and orchestrated for that very purpose. This was the age of the great staged Oriental dance shows of Nadia Gamal, Nagua Fouad, and Mona El Said. This was the age of the belly dance star in the Middle East.
Why is "Joumana" Special?
When compositions such as "Joumana" finally made their way to the West Coast of the United States, Suhaila imagined how she wanted to dance to these songs. And yet, despite having grown up Jamila's daughter, immersed in the dance of all forms since before she would walk, she found herself challenged. This choreography became one of three iconic collaborations between Suhaila and her mother as they created choreography that interpreted and physicalized this new era of belly dance music.
Pieces such as "Joumana" are complete performance compositions in and of themselves. They include moments of high energy, soft taqsim, and rousing climax. They take the listener on a journey of ups and downs, excitement, and introspection. The dancer who choreographs these pieces must be able to do the same with her movements.
What to Watch For
When you watch "Joumana," notice where the foot patterns are placed in the music. Notice critical gestures of the arms, and how they aid in conveying emotions. Watch for when Suhaila chooses to follow the percussion and when she chooses to follow the melody. For those of you more familiar with the Jamila Salimpour Format, look for moments of "Jamhaila," where Jamila Format steps are manipulated, taken apart, and blended with other steps in the format. In "Joumana," we can see not only the influence of jazz dance in the foot patterns (and two side splits that highlight percussive accents), but also we see a glimpse into the mind of a young dancer who truly wished to embody the rich music emerging out of the Middle East at this era.
But what "Joumana" also signifies is not only a change in musical interpretation in the historical context of the Salimpour Legacy. It also heralded an evolution of belly dance as a genre. What was once relegated to smoky nightclubs and supper clubs promising a night out in the "exotic orient" to middle-class Americans, began to evolve into a highly intricate, theatrical, and choreographed form. Yes, dancers in the Arab world had been choreographing their dances for several decades before the late 1970s. Badia Masabni famously choreographed ensemble dances for her. But dancers in North America had just started to consider choreographing their performances. For belly dance, solo choreography would be the next step in its development as a concert dance form.
The original blog was published in the Salimpour School blog on 14 Jan 2016.