Early Days in New York City and Circus
Jamila was born in 1926 in the Sicilian neighborhood of Brooklyn in New York City. When Jamila was five, her mother died of a burst appendix, and her father was left to raise their four children (Vincenzo, Francesca, Giuseppi, and Giuseppina) on his own. Her father was a machinist by trade and was also a union organizer; Jamila remembers many of his union co-workers meeting at the home.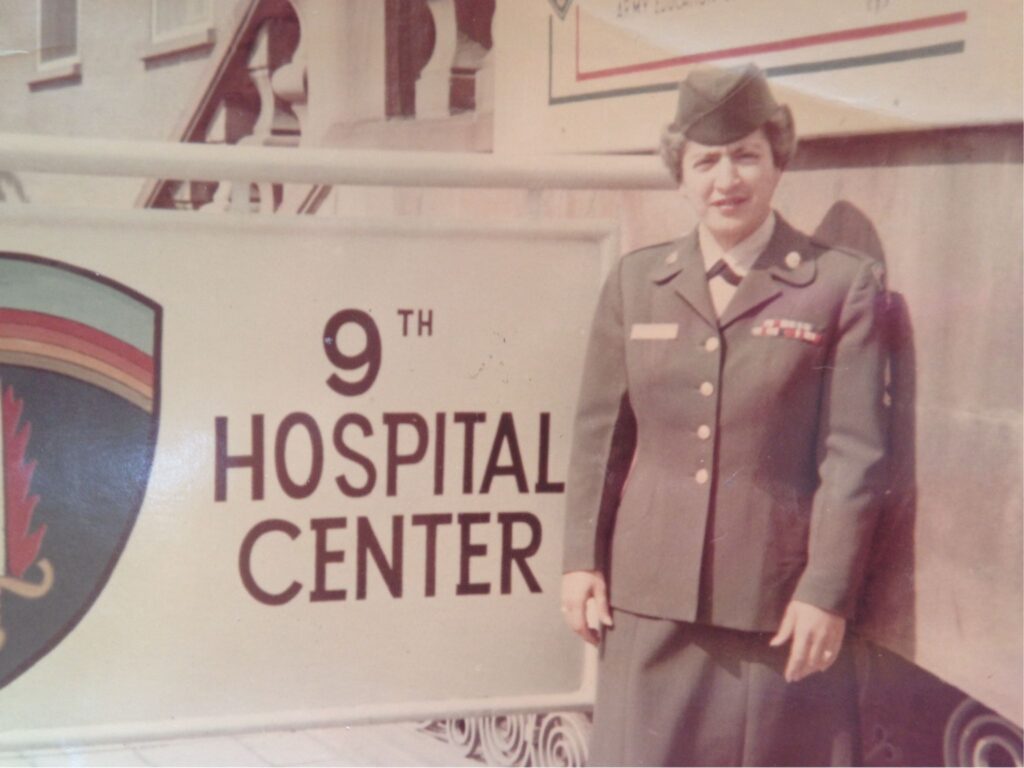 Jamila's family spoke only Sicilian at home. After her first day of kindergarten, Jamila returned home with a note pinned to her jacket by her teacher; the note said it would be difficult for Jamila to learn English if her family did not speak English at home. In response, Jamila's father installed a chalkboard in his kitchen and began teaching English to Jamila and other neighborhood children. 
Having lost her mother, a sign of bad luck cast a shadow on Jamila's family (according to Sicilian superstition), and Jamila longed to escape the stigma. Jamila distracted herself by attending movies and listening to her father's stories about Sicily and North Africa. Jamila dreamed of being a glamorous actress like Hedy Lamarr ¹ and traveling to exotic locations, and her mother would fantasize about Rudolf Valentino as a sheikh, coming on horseback to kidnap and take her away to a beautiful place far away from her tedious every day life of housework and child rearing.
Because of her strong interest in music and dance, as a teenager, Jamila went to the Apollo Theater in Harlem to see the stage shows. The tap dancing Nicolas Brothers were one of her favorite acts ² and she enjoyed watching the chorus girls in solo and synchronized dance routines. ³ She learned tap dancing on her own and became well known in her social circles as being a good Lindy Hop dancer. ⁴ (Several Lindy Hop moves overlap with tap steps). 
In 1942, Jamila's friend, Rose Bamonte, told her about a casting call for the Ringling Brothers and Barnum & Bailey Circus and asked Jamila to audition with her. The call required that applicants be athletic and able to follow simple choreographies. Jamila auditioned with a tap dancing routine, and the circus offered her a job. Rose and Jamila auditioned without their parents' permission.
As Jamila was only sixteen and still a minor, she needed her father's permission to join the circus. She pleaded with him to sign the papers, but he was reluctant as she was his youngest child; Rose's parents would not sign the permission form allowing her to work and travel with the circus. Her three older siblings had already joined the United States military, and her father was not eager for his youngest to leave home so soon. Ultimately, however, he agreed as he felt it would be good for her to leave the neighborhood and to explore other opportunities.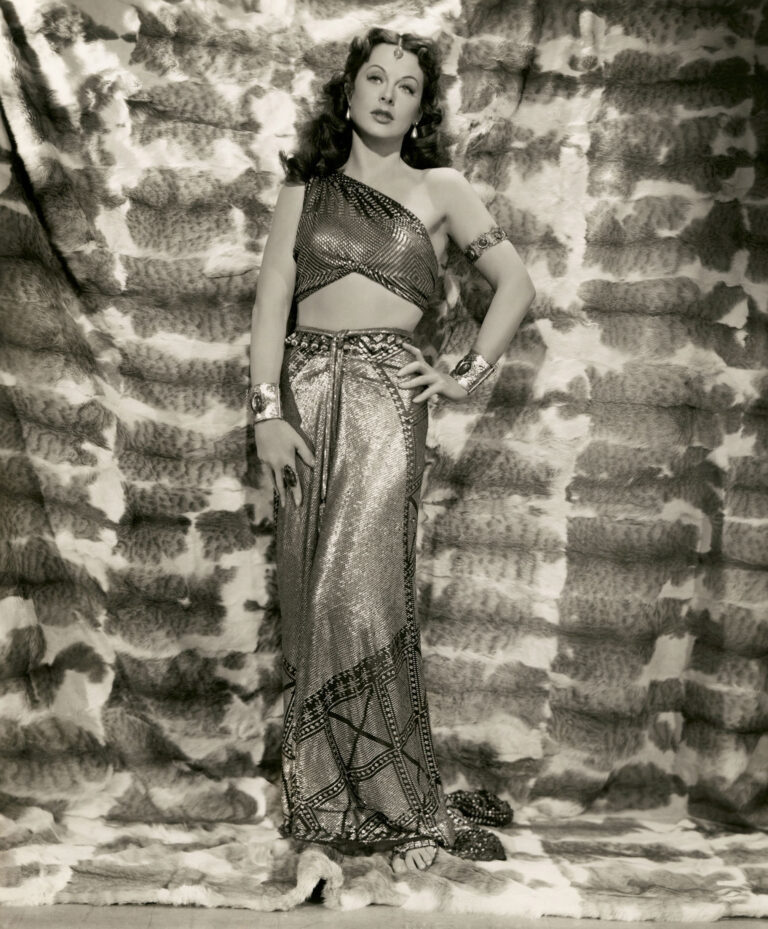 Jamila also learned to play the glockenspiel, a percussion instrument with tuned metal keys arranged similarly to a piano. As a child, Jamila begged her father for piano lessons, but he told her she would have to find a teacher on her own. As Jamila was quite young at the time, she did not know how to go about finding a teacher by herself, but she suspects that in actuality, her family could not afford the instruction. In the circus, Jamila came as close to piano as she ever would by playing the glockenspiel.
When Jamila officially joined the circus, she left home for Sarasota, Florida, where she began her training. There she first learned to assist the jugglers and trapeze artists. 
I had the opportunity to study with the great Justino Loyal. It's difficult to imagine a girl from New York auditioning for bareback riding, but I gave it a try in Sarasota. The arena was equipped with an apparatus that was suspended from the center and fit over your body like a harness. I had to pace myself and as the horse galloped around in a circle, I was given the signal to run onto a ramp and leap onto the horse as it approached the ramp. The act was all in the timing and the daring. I kept missing; they would pull me up into the air, and we would begin again. I thought I was too tall, but a girl from the Midwest who was a good deal taller than me not only caught on, but also balanced across two horses, one foot on each horseback. 
Again with a safely belt and a wrist lock, I was hoisted up and into a swing which was suspended from the Big Top. With a rope attached to the swing, the assistant would pull the swing back and forth, and you were given several poses and positions to imitate. I hated being in the air (I never liked heights), but I had to try. My aerialist training was my shortest apprenticeship in the circus.⁵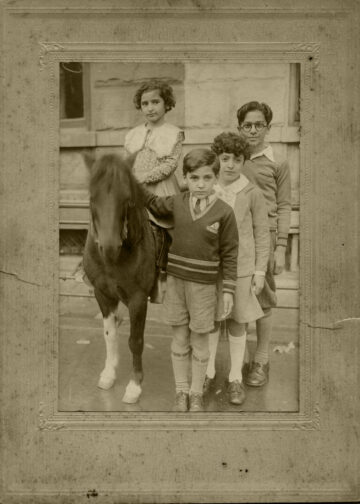 Jamila's regular role was that of an acrobatic dancer working with elephants, a position that she truly loved. She describes the elephants as intelligent, empathetic, gentle, and nurturing. She said they liked her, and they would wrap their trunks around her in an affectionate greeting. She survived two elephant stampedes while being protected by the elephant upon which she rode.⁶
After training for several months, the circus traveled to New York City to open their new show at Madison Square Garden. 
I can't remember the choreographer's name, where she came from, or what her qualifications were, but the main band director was Merle Evans. The circus used many of the songs from Carousel, the popular Broadway musical, and the can-can from Gaite Parisienne. ⁷
Before the invention of the bikini bathing suit, the lower half of women's underwear was simply called bloomers. However, since most of our costumes were bare midriff and lower cut, some former showgirls created a sort of cottage industry making underwear, which today we call thongs. These women gained entrance to any backstage where chorus girls were performing, and we would buy dozens at a time since we could not buy them on the road. 
The circus traveled by train, and when it reached a location, the members of the circus would pitch tents near the train tracks. Jamila shared a tent with several other girls, and each had one bucket of water to use for washing. Jamila even had one of the other girls pierce her ears. (Her older sister, Francisca had pierced ears, but their father would not allow Jamila to do the same.) 
Jamila frequently talked about how so many of the girls felt like outcasts in their home communities. 
There were many stories about why we were with the circus. There was a girl with the most enormous breasts who was supported happily by a married man who didn't mind her traveling as long as she remained loyal to him. Another told me about losing her virginity in the hometown cemetery; the town snubbed and gossiped about her. Then there were the tough women who looked and acted like Amazons, who were happy to pierce my ears. The ritual served as a blood bond, and they were ready to come to my aid should I ever need them. Just being seen with them was enough to keep troublemakers at bay.
Jamila was also concerned about many performers in the circus. She worried about some of the people hired as "freaks;" what would happen to these people when the circus was over? She was particularly worried about one clown who used to balance on top of a tall stack of swaying chairs. He had fallen several times, and his hands would shake making it difficult for him to eat using utensils. No one knew quite what was wrong with him, but he kept doing his job, as it was the only work he knew. 
Each performer was assigned her own costume, but they shared the hats. Before going on stage, wardrobe placed a big bucket from which a performer pulled the first available hat. At some point, Jamila contracted head lice from the sharing of hats. At that time, head lice were treated by specialists using special combs to diligently remove the insects, one by one. Jamila returned home to New York City to eliminate the lice with the intent of returning to the circus.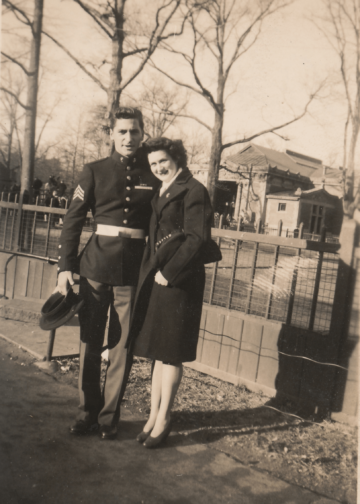 The content from this post is excerpted from The Salimpour School of Belly Dance Compendium. Volume 1: Beyond Jamila's Articles. published by Suhaila International in 2015. This Compendium is an introduction to several topics raised in Jamila's Article Book.
If you would like to make a citation for this article, we suggest the following format: Totten, V. (2023). Salimpour Story. Early Days in NYC and Circus. Salimpour School. Retrieved insert retrieval date, from https://suhaila.com/the-salimpour-story
¹ Hedy Lamarr (1913-2000) was an Austrian actress from the Golden Age of Hollywood known for her exotic, dark beauty. In addition to being a talented performer, she was also an accomplished inventor. She invented the predecessor to modern data frequency-hopping techniques, which have been integrated into Wi-Fi, Bluetooth, and CDMA cellphone technologies.
² Fayard (1914-2006) and Harold (1921-2000) Nicolas were famous tap dancing brothers known for their incredible artistry. They were known for "flashing dancing," a combination of tap, ballet, and acrobatics.
³ Been Rich All My Life, directed by Heather Lyn MacDonald (Toots Crackin Productions, 2006), DVD.
⁴ Lindy Hop is a social dance that began and evolved in the predominantly African American neighborhood of Harlem in New York City in the 1920s. It can be an improvised solo or a partner dance, and is performed to fast jazz music, partially to prevent white onlookers from stealing the complex steps.
⁵ Jamila suffered nerve damage at the base of her spine most likely from her circus years. The exact cause is unknown as Jamila was unable to pinpoint a specific occurrence; but the damage was likely due to the lack of proper training at that time for warm-ups, strength building, and flexibility.
⁶ Jamila was very concerned about the welfare of elephants. Over the years, she participated in various efforts to promote the humane treatment of animals, specifically the protection and welfare of elephants in the circus.
⁷ Gaite Parisienne, a ballet composed by Jacques Offenbach (1819-1880), was first presented in the United States by the Ballets Russes in New York City in 1938.