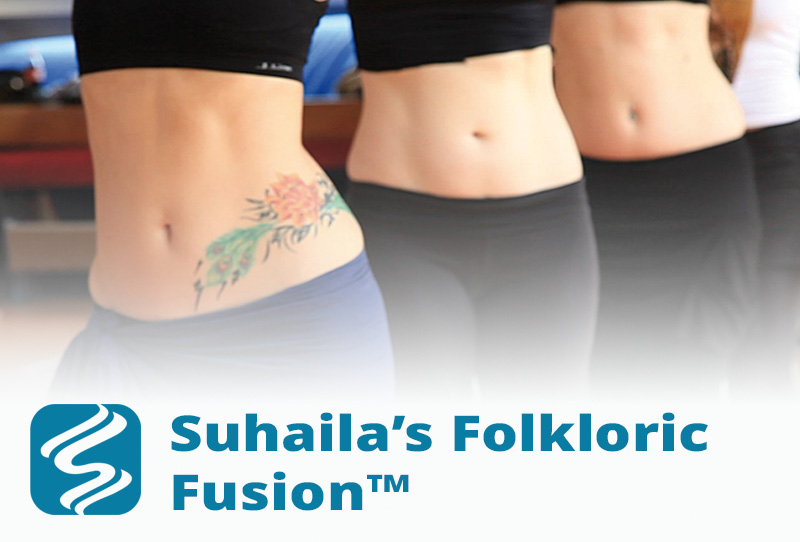 Created by Suhaila Salimpour
Belly dance, an art form renowned for its captivating hip movements and rhythmic music, transcends mere entertainment. It carries within its undulating motions a rich tapestry of traditions, histories, and cultural connections that stretch back through the ages. Suhaila Salimpour's Folkloric Fusion® classes offer a unique gateway into this mesmerizing world, one that invites you to explore belly dance in a responsible, supportive, and joyous environment. It is here that you can not only discover the art's profound cultural roots but also, more importantly, learn more about yourself.
Unlocking the World of Folkloric Fusion®
At the heart of Folkloric Fusion® lies a fusion dance style that seamlessly melds the revolutionary dance format pioneered by Suhaila Salimpour herself plus her mother, Jamila Salimpour's, iconic step vocabulary. This fusion births a dynamic and authentic learning experience for belly dance enthusiasts. In Folkloric Fusion® classes, you'll not only explore Suhaila's Core Dimension™ elements, but you'll also delve into the skill of Salimpour finger cymbals, engage in Dance Movement tailored specifically for belly dancers, and immerse yourself in regional and cultural stylizations from the Middle East.
What sets Folkloric Fusion® apart from traditional belly dance classes is its inclusivity. It draws inspiration from a wide array of dance forms, including world music and rhythms, street dance, jazz dance, and even popular music. This eclectic mix creates a holistic approach to belly dance, turning each class into an exhilarating journey of discovery. But the fusion is guided by knowledge, experience, responsibility, and reverence.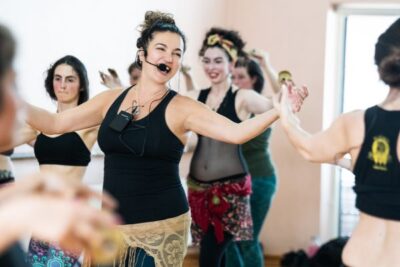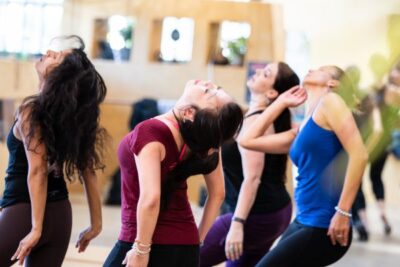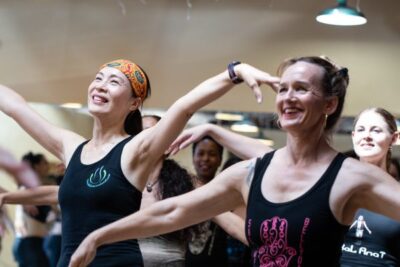 The Birth of Folkloric Fusion®
The Folkloric Fusion® concept is one Suhaila developed in her childhood, but it came to fruition officially with the establishment of Suhaila's certification program and curriculum for weekly classes at her studio in northern California. It became evident that students needed something more to understand the expansiveness of belly dance's rich tapestry and how it was woven together. In 2005, Suhaila embarked on a new chapter, offering classes and workshops in what she called "Folkloric Fusion®."
Folkloric Fusion® is a natural progression of the work her mother had initiated with Bal Anat. Suhaila had already revived Bal Anat in the late 1990s, re-choreographing the core dances by merging her format with her mother's step vocabulary. It was during this time that she began weaving this material into her classes.
However, unlike the "Folkloric" dances that had emerged from Egypt and Lebanon in the 1960s, Suhaila Salimpour hones in solely on hip-work-driven belly dance and its cultural and regional stylizations.
Folkloric Fusion® classes cover an array of topics, from regional and cultural stylizations to rhythms and finger cymbals. A typical Folkloric Fusion® class has a central theme, whether it is Lebanese Debke or the fusion of jazz footwork with Jamila Format steps. Some even feature live percussion or other musicians. Yet, through all these variations, the core essence remains pure belly dancing.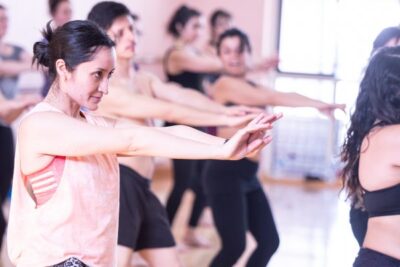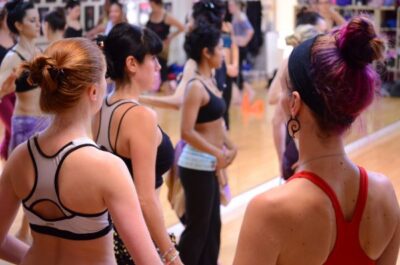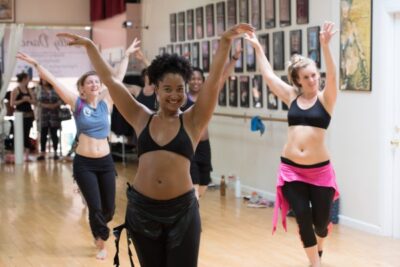 Where to Embark on Your Folkloric Fusion® Journey
Folkloric Fusion® classes are easily accessible, whether you're a seasoned dancer or a curious beginner:
1. Online Classes: Folkloric Fusion® classes are available 24/7, allowing you to embark on your belly dance journey from the comfort of your home, regardless of your schedule.
2. Workshops: Both online and in-person workshops are conducted globally, offering an immersive experience in the world of Folkloric Fusion®.
What to Wear and Equipment Needed
Before you start your Folkloric Fusion® journey, it's essential to know what to wear and the equipment you'll need. When it comes to attire, regular dance or workout clothes are your best choice. Opt for comfortable clothing that allows instructors to observe their movements clearly. While wearing a hip scarf is acceptable, ensure it doesn't have beads, sequins, or coins that may interfere during practice.
Finger cymbals are integral to Folkloric Fusion® classes, so having a pair is a must. Additionally, consider bringing a yoga mat for the warm-up and cool-down exercises on the floor. As for footwear, many students prefer to dance barefoot for a closer connection to the floor. However, you can also wear ballet shoes, jazz shoes, half soles, or other dance-type footwear that you find comfortable.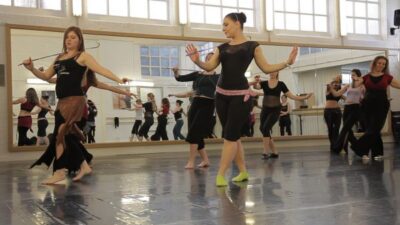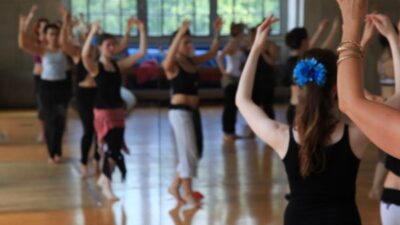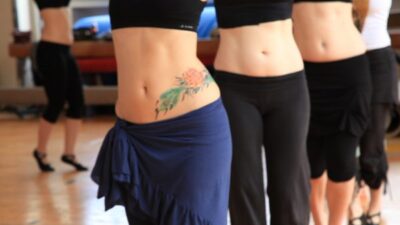 Class Levels and Who Can Join
One of the beauties of Folkloric Fusion® classes is their inclusivity. Students of all levels, from beginners to advanced practitioners, are welcome to participate. However, it's recommended that students have a good grasp of Suhaila's Fundamentals 100 Level material and are familiar with the Salimpour Step Vocabulary. The classes can be challenging, but part of the fun is learning how to integrate several influences. Regardless of your skill level, Folkloric Fusion® offers a supportive and encouraging environment for everyone to thrive and grow in their belly dance journey.
Conclusion: A Journey of Self-Discovery Through Dance
In conclusion, Suhaila Salimpour's Folkloric Fusion® classes are a gateway to a world where belly dance transcends entertainment and becomes a profound journey of self-discovery. With a focus on proper technique, cultural stylizations, and a diverse range of music and rhythms, these classes offer an enriching experience. Whether you're a novice, an experienced dancer, or somewhere in between, Folkloric Fusion® provides the perfect space to immerse yourself in the joy of belly dance, uncover your inner dancer, and embrace the beautiful art form that is belly dance. So, don your dance attire, grab your finger cymbals, and let your journey begin.