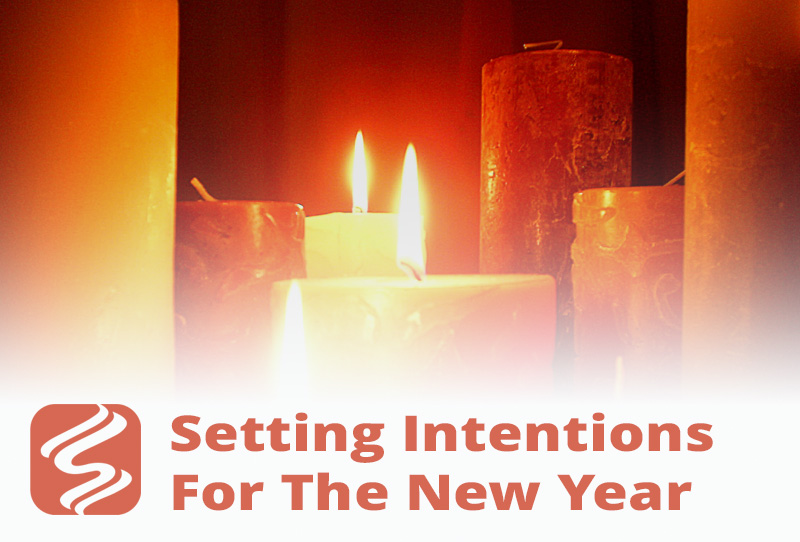 Every January 1st, I wake up ready for the new year. But I didn't always use to feel that way.
Back when I was performing professionally, both in LA and in the Middle East, I had to dance on New Year's Eve.  I remember every year being full of stress.
In the years since I stopped performing regularly, I now spend New Year's Eve at home.  I stay safe and sound with my TV, waiting for the ball to drop in Times Square. Then I hug and clink glasses of champagne with the few guests I've invited over for the evening. They leave early, I take a bath, and off to bed I go. 
On the 1st, I wake up early. I can feel how quiet and peaceful my little town is, unlike any other day of the year.  Immediately, I begin my new year ritual.
First, I make a huge pot of coffee. Next, I light a white candle and place it in the middle of my dining table.  It burns all day until it goes out. 
Then I methodically take down the Christmas tree examining each ornament. I document who gives us each ornament the year we receive it. As I hold each one I reminisce and honor these many friendships. Some of the most cherished ones are from people who are no longer with me.  Those memories mean so much. I put each ornament in its place, wrap up the lights, and systematically store each box in the back of the attic.   
After I've used the ornaments to reflect on the past, I turn to what this day is really about for me.  I set my intentions for the next year.  
New Year's day is about cleaning and regrouping. It's about grounding and reflection. Additionally, it's about taking the time to remember and honor the past as we move into the future. Moreover, it's about finding my inner peace and listening to what I need.  The goal is to pursue these in the new year.
When the tree is down and the house is clean, I take out my creative diary.  Next, I write down all of my intentions for the year. Yes! All of them! 
Then I pull two Oracle cards and use those as my theme. 
And guess what… they haven't been wrong yet!
Wishing you a new year full of creativity, love, and intention.